PIZZA MAKERS
AVPN pizza makers register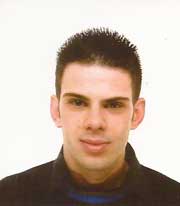 Antonio Arino


Pizzeria: La Caraffa

Qualification: Addetto al Forno/Aiuto Pizzaiolo

Signup date: 15/04/2011







What is the register of Pizza Makers?
The Register was created to protect and to professionalize the Pizza Makers in Italy and abroad that will undertake to make the Vera Pizza Napoletana (true Neapolitan pizza), according to tradition, thus ensuring the quality of the production process and products used.
The registration in the Pizza Makers Register is free of charge and is valid internationally.

- Enrolment Form

- Regulation