Everyone in Parma for the Pizza World Show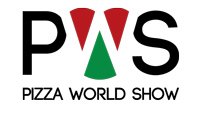 The first edition is starting April 15 to 17 2013
The AVPN participate in the Pizza World Show, the first international event dedicated to the pizza sector which will take place at the Parma Fair on April 15 to 17 2013. The program includes a series of initiatives, such as laboratories and workshops, culminating in the seminar Discovering the True Neapolitan Pizza and its excellences: the Mozzarella di Bufala Campana DOP and Tomato S. Marzano Agro Sarnese-Nocerino PDO (event organized in collaboration with the two consortia). This is a crucial opportunity to further strengthen the enhancement of the best products from Campania and to represent the tradition and quality of True Neapolitan Pizza within one of the most important events of the agro-food sector. Download here the event invitation.