Naples 45
Nick Valenti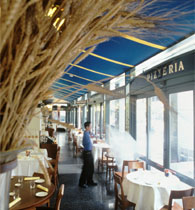 INFO
Member number:
199
Member since:
01/10/2002
Address:
MetLife Building - 200 Park Ave; Entrance on 45th Street
Zip code:
NY 10166
Town':
New York City, NY
Region:
New York
State:
USA
Continent:
America
Phone:
+12129727001
Fax:
+12129490606
E-mail:
csjoholm@patinagroup.com
Web site:
www.naples45.com
ABOUT US
THis bustling pizzeria serves auhtentic Neapolitan pizza and inspired southern italian fare with piccoli piatti for sharing, pasta al forno and italian pastries and coffees. Naples 45's outdoor patio is a convenient setting for al fresco dining, drinks and summer fun. Naples to go Take-out counter offers six varietes of pizza by slice, pagnottielli, soups and salads, perfect for those on the go.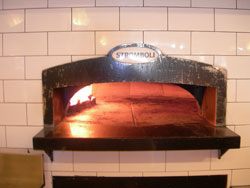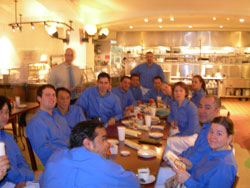 CONTACT US
Our contact details:
Phone: +12129727001
Fax: +12129490606
E-mail: csjoholm@patinagroup.com
Web site: www.naples45.com


LOCATION
Address: MetLife Building - 200 Park Ave; Entrance on 45th Street
Zip code: NY 10166
Town': New York City, NY
Region: New York
State: USA
Continent: America

Clicca qui per ingrandire la mappa

PHOTO

FACEBOOK