2 Amys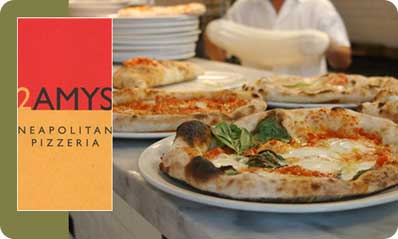 INFO
Member number:
209
Member since:
18/10/2004
Address:
3715 Macomb Street NW
Zip code:
DC 20016
Town':
Washington
Region:
District of Columbia
State:
USA
Continent:
America
Phone:
+12028855700
E-mail:
2amysjobs@gmail.com
Web site:
www.2amysdc.com
ABOUT US
2Amys opened in September 2001 as the first D.O.C. certified pizzeria in the Washington DC area. Since then, we have served tens of thousands of customers, with an ever expanding menu of wood fired pizzas and Italian specialties.
In 1998 the Italian government formally recognized Neapolitan pizza as a traditional food worthy of preservation and granted it D.O.C (Denominazione di Origine Controllata) status, which specifies the legally permitted ingredients and methods of preparation necessary to produce authentic Neapolitan Pizza. Only soft-grain flour, fresh yeast, water, and sea salt may be used for the dough, and only Italian plum tomatoes, mozzarella di bufala, extra-virgin olive oil and fresh basil or dried oregano may be used for the toppings. All Neapolitan pizzas must be cooked in a wood-burning oven. The Verace Pizza Napoletana Association was established to protect and promote authentic Neapolitan pizza and defend its Neapolitan origins and traditions. As a member of the Association, we abide by these strict requirements and serve D.O.C. pizza.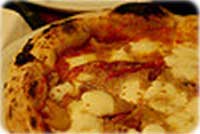 CONTACT US
Our contact details:
Phone: +12028855700

E-mail: 2amysjobs@gmail.com
Web site: www.2amysdc.com


LOCATION
Address: 3715 Macomb Street NW
Zip code: DC 20016
Town': Washington
Region: District of Columbia
State: USA
Continent: America

Clicca qui per ingrandire la mappa

VIDEO

FACEBOOK