Dough Pizzeria Napoletana
Doug & Lori Horn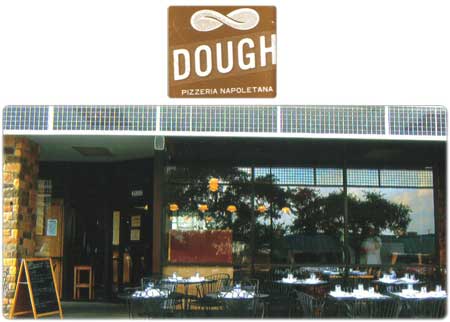 INFO
Member number:
292
Member since:
27/03/2009
Address:
6989 Blanco Road
Zip code:
78216
Town':
San Antonio, TX
Region:
Texas
State:
USA
Continent:
America
Phone:
0012109796565
Fax:
0012109799393
E-mail:
dougpizzeria@sbcglobal.net
Web site:
www.doughpizzeria.com
ABOUT US
Doug and Lori Horn welcome you to Dough, San Antonio's only authentic Neapolitan pizzeria. Here you will enjoy simple, fresh, delicious pizza made with passion and artful skill. Doug and Lori are both zealous pizza aficionados and bring years of experience in food, wine, and hospitality to Dough. Doug graduated from the prestigious Culinary Institute of America at the top of his class and has been in the upper echelon of cookery ever since. Thanks to Lori's extensive background in international hospitality and restaurant/entertainment concierge service,
Dough's service and ambiance is world-class.
Welcome to Dough Pizzeria Napoletana!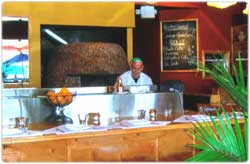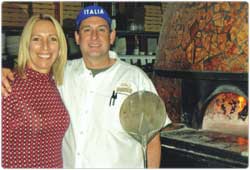 CONTACT US
Our contact details:
Phone: 0012109796565
Fax: 0012109799393
E-mail: dougpizzeria@sbcglobal.net
Web site: www.doughpizzeria.com


LOCATION
Address: 6989 Blanco Road
Zip code: 78216
Town': San Antonio, TX
Region: Texas
State: USA
Continent: America

Clicca qui per ingrandire la mappa

PHOTO

VIDEO

FACEBOOK