Porta Via Italian Kitchen
Porta Via LLC
INFO
Member number:
350
Member since:
03/03/2011
Address:
21 White Bridger Road, Suite 104
Zip code:
37205
Town':
Nashville
Region:
Tennessee
State:
USA
Continent:
America
Phone:
+16153560001
Fax:
+16153520555
E-mail:
mehrdad@eatatportavia.com
Web site:
www.EatAtPortaVia.com
ABOUT US
Translated from Italian, Porta Via means "take out". The restaurant quickly became a household name in surrounding Nashville neighborhoods as the most authentic "take away" Italian dining experience.
Ricardo

Recently the restaurant was reborn, thanks to the persistence of once-loyal patron and now co-owner Martin Silverman along with Italian born chefs Giovanni Giosa and Riccardo Bacilieri. In addition to the original Northern Italian recipes shared in the Bellevue location, Porta Via now offers authentic certified Neapolitan, wood-fired pizza. Verace Pizza Napoletana or (VPN) pizza is made to the strictest of standards; using only native Italian ingredients, baked in a wood fired dome oven at the required time and temperature.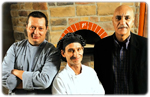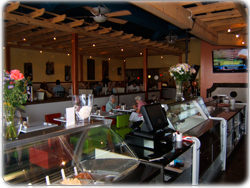 CONTACT US
Our contact details:
Phone: +16153560001
Fax: +16153520555
E-mail: mehrdad@eatatportavia.com
Web site: www.EatAtPortaVia.com


LOCATION
Address: 21 White Bridger Road, Suite 104
Zip code: 37205
Town': Nashville
Region: Tennessee
State: USA
Continent: America

View Larger Map

VIDEO

FACEBOOK