Oro Pomodoro
Roma Napoli LLC - Francesco Marra

INFO
Member number:
356
Member since:
20/05/2011
Address:
33A Maryland Avenue Rockville Town Center
Zip code:
20850
Town':
Rockville
Region:
Maryland
State:
Usa
Continent:
America
Phone:
+13012511111
Fax:
+13012511130
E-mail:
oroinfo@oropomodoro.com
Web site:
www.oropomodoro.com
ABOUT US
"Buono. AUtentico. Italiano!"
At Oro Pomodoro, you will taste the real authentic Italian cuisine that's full of flavor and served with passion. Everything from our appetizers to our pasta dishes are prepared using the original recipes taken from Tuscany, Sicily, Campania and Piemont. Oro Pomodoro is also the first restaurant in Maryland to receive the coveted Verace Pizza Napoletana Association certification, which signifies that our pizza is true Neapolitan Pizza. We are also proud to be a certified "Pizzaioli" because the dough and toppings of our pizzas meet all the requirements requested from the European Union. So, come over and enjoy the best authentic Italian Restaurant in Rockville, MD!

Looking for a private party room in Rockville? We've got a perfect solution. Our Vesuvio Room is available for private Social Parties, Wedding Rehearsals, Bar & Bat Mitzvahs, Baby Shower, Meetings, Networking, Luncheons, Dinners or Receptions. This room is beautifully decorated and prepared for your hosted event. Seating Style Accommodations: Dining 40 people, Meetings 22 people, Reception 60 people. No room rental. LCD Projector w/screen, wireless mic and complimentary Wi-Fi included.

Want to stay local on a Friday or Saturday night? Then check out our Live band performance on Fridays and Oro Lounge on Saturdays. It's the best kept nightlife secret in Montgomery County. Save yourself the hassle of going in to downtown and experience DC nightlife in the heart of Rockville.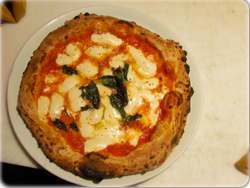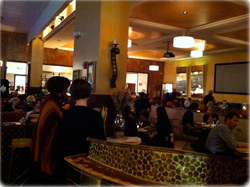 CONTACT US
Our contact details:
Phone: +13012511111
Fax: +13012511130
E-mail: oroinfo@oropomodoro.com
Web site: www.oropomodoro.com


LOCATION
Address: 33A Maryland Avenue Rockville Town Center
Zip code: 20850
Town': Rockville
Region: Maryland
State: Usa
Continent: America

Visualizzazione ingrandita della mappa

PHOTO

FACEBOOK
Seguici su facebook