Posto
Alpine Restaurant Group, Inc.
INFO
Member number:
372
Member since:
29/08/2011
Address:
187 Elm Street, Davis Square
Zip code:
02144
Town':
Somerville
Region:
Massachussets
State:
USA
Continent:
America
Phone:
+16176250600
Fax:
+16176250616
E-mail:
info@pizzeriaposto.com
Web site:
www.pizzeriaposto.com
ABOUT US
Posto, a modern interpretation of a classic Italian pizzeria, enoteca and trattoria all presented in a "farm chic" open air concept, is a fantastic new addition to Davis Square. Specializing in wood fired Neapolitan style pizza in the spirit of Verace Pizza Napoletana, grilled meats & fish, hand made pastas, craft cocktails and an extensive glass wine list.
Posto features an exciting seasonal menu that highlights the simplicity of Italian cuisine. Handmade pastas, specialty pizzas, local meats and fish, farm stand produce, inspired cocktails and a very extensive wine by the glass list that is centered around "Enzo", our imported Italian wine preservation system.
The goal of Posto is to present wonderful food and drink inspired by Italian culture using local ingredients, while also providing a family friendly, approachable dining venue. We support local artists, farmers, and ranchers whenever possible.
Come to Posto and watch our family prepare your food in our open kitchen dining room or enjoy dinig al fresco on our seasonal patio. Open for dinner daily and brunch on Sunday. We look forward to seeing you soon at Posto.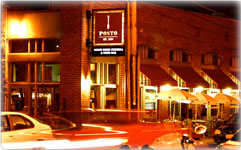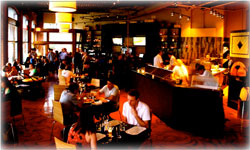 CONTACT US
Our contact details:
Phone: +16176250600
Fax: +16176250616
E-mail: info@pizzeriaposto.com
Web site: www.pizzeriaposto.com


LOCATION
Address: 187 Elm Street, Davis Square
Zip code: 02144
Town': Somerville
Region: Massachussets
State: USA
Continent: America

Visualizzazione ingrandita della mappa

PHOTO

VIDEO

FACEBOOK