Pizaro's Pizza Napoletana II
Pizaro's Pizza Napoletana II, LLC
INFO
Member number:
561
Member since:
28/09/2015
Address:
1000 West Gray St. STE 400
Zip code:
77019-4228
Town':
Houston
Region:
Texas
State:
USA
Continent:
America
Phone:
+18327425200
E-mail:
info@pizarospizza.com
Web site:
www.pizarospizza.com
ABOUT US
Pizaro's Pizza Napoletana is home to Houston's original Napoletana pizzeria. Using the same time-honored traditions and techniques that have been used in Naples, Italy, for over 300 years, these lightly topped pizzas cook in 90 seconds at 900 degrees in a custom made Italian brick oven. We use only the finest ingredients either scratch-made in house, or imported from Italy. The "tipo 00" flour, tomatoes, and olive oil are all imported from Italy, while the cheese, sauce, and dough are made fresh daily resulting in a truly unique pizza experience.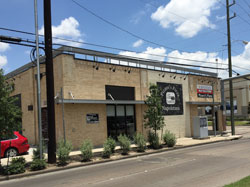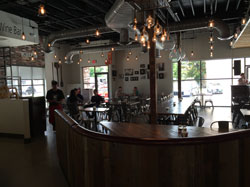 CONTACT US
Our contact details:
Phone: +18327425200

E-mail: info@pizarospizza.com
Web site: www.pizarospizza.com


LOCATION
Address: 1000 West Gray St. STE 400
Zip code: 77019-4228
Town': Houston
Region: Texas
State: USA
Continent: America


FACEBOOK