Pomo Pizzeria Napoletana
Stefano Fabbri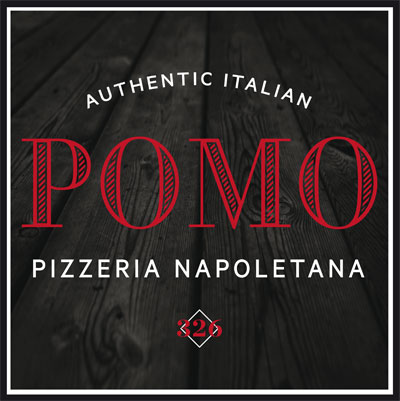 INFO
Member number:
326
Member since:
06/05/2010
Address:
705 N.1st Street
Zip code:
85004
Town':
Phoenix
Region:
Arizona
State:
USA
Continent:
America
Phone:
+16027952555
Fax:
+16027952408
E-mail:
info@pomopizzeria.com
Web site:
www.pomopizzeria.com
ABOUT US
Pomo Pizzeria Napoletana creates the truly authentic pizza experience utilizing the same simple methods that were practiced for hundreds of years in Napoli, Italy, where pizza was born and perfected. Pomo's Pizza is produced according to the Neapolitan tradition where each pizza is a unique piece of art. At 'Pomo Pizzeria we combine the slow levitation method to produce our home- made dough, all natural ingredients, and the Blast-Cooking process of our wood burning oven to lock in flavors, natural aroma and moisture. This gives the pizza a soft and digestible crust, which is the signature style of a true Napoletana Pizza. Two Italian Pizzaiuolo Masters make our genuine Neapolitan pizza dough. They are Master Matteo Schiavone, who has 30 years experience in Neapolitan Pizze- rias in Italy, and Master Fabio Caruccio. Our dough consists of Imported Organic wheat Flour "00" from Naples, Natural Yeast, Mediterranean Sea Salt and Spring Water. Our pizza is made from slow-rising sourdough with a minimum of 24 hours in the rising process. The dough is then formed by hand and is no more than 3mm thick. Our dough is kneaded with a Forklift low-speed mixer Imported from Italy. The pizza is baked for 60–90 seconds at 500 °C (950 °F) in our wood-burning brick oven, with hand made bricks from Santa Maria, pressed bricks from Salerno named Turf Stones, in a "Biscotto" oven from Sorrento, and Vesuvius volcanic sand imported from Napoli. This oven was built in Napoli by a 3rd generation craftsman pizza builder and shipped across the Atlantic Ocean to create our oak and pecan-wood fire. We take Neapolitan pizza seriously and you will be able to tell with every taste.


CONTACT US
Our contact details:
Phone: +16027952555
Fax: +16027952408
E-mail: info@pomopizzeria.com
Web site: www.pomopizzeria.com


LOCATION
Address: 705 N.1st Street
Zip code: 85004
Town': Phoenix
Region: Arizona
State: USA
Continent: America

Visualizzazione ingrandita della mappa

PHOTO

VIDEO

FACEBOOK