Il Pizzaiolo
Ron Molinaro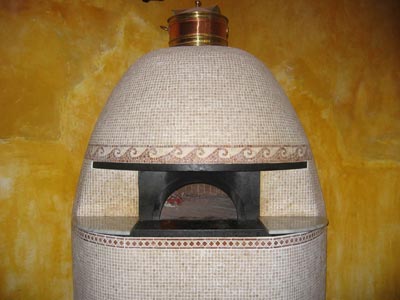 INFO
Member number:
106
Member since:
01/10/1998
Address:
703 Washington Road - Mt Lebanon
Zip code:
PA 15228-2004
Town':
Pittsburgh
Region:
Pennsylvania
State:
USA
Continent:
America
Phone:
+14123444123
Fax:
+14123443982
E-mail:
rmolinaro@ilpizzaiolo.com
Web site:
ilpizzaiolo.com/about-us/
ABOUT US
This restaurant's neighborhood is upscale, as are most of its customers. On warm nights, the tree-shaded back deck is worth the wait--it's a perfect summer nightspot. Pizzaiolo's kitchen has made a name for itself by churning out satisfying pizzas, all of which use only fresh ingredients. The wood-fired brick oven bakes the crust to a crisp consistency--try the Margherita (fresh mozzarella, tomato, basil, oregano, olive oil and pecorino Romano).


CONTACT US
Our contact details:
Phone: +14123444123
Fax: +14123443982
E-mail: rmolinaro@ilpizzaiolo.com
Web site: ilpizzaiolo.com/about-us/


LOCATION
Address: 703 Washington Road - Mt Lebanon
Zip code: PA 15228-2004
Town': Pittsburgh
Region: Pennsylvania
State: USA
Continent: America

Clicca qui per ingrandire la mappa