Pizza e Vino
Steve Dickus

INFO
Member number:
318
Member since:
14/02/2010
Address:
31441 Santa Margarita Parkway, Suite M
Zip code:
92688
Town':
Rancho Santa Margarita (by the lake)
Region:
California
State:
USA
Continent:
America
Phone:
+19497131500
E-mail:
info@pizzaevino.net
Web site:
www.pizzaevino.net
ABOUT US
Old World tradition: come to Pizza e Vino & enjoy the best of Naples; Taste the Freshness of our Gourmet Artisan Pizzas:Baked at 900 Degrees in our Wood Burning Oven Imported from Italy. Crust is hand-formed from dough made daily from Italian flour. Sauce is made from tomatoes grown only in the San Marzano valley of Italy. Toppings include Mozzarella di Bufala and a variety of meats & vegetables.
Handcrafted Salads & Appetizers including Artichoke Arugula Salad and Caprese Made with Fresh Local and Organic Produce.
Sit at our Wine Bar to Sip Italian & California Wines and Select Beer from Italy and American Microbrews.
Dine with us in our Romantic Casual Atmosphere.
Ask about our Daily Specials and Desserts.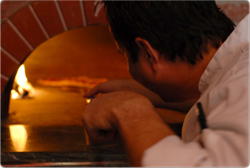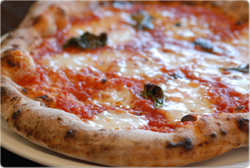 CONTACT US
Our contact details:
Phone: +19497131500

E-mail: info@pizzaevino.net
Web site: www.pizzaevino.net


LOCATION
Address: 31441 Santa Margarita Parkway, Suite M
Zip code: 92688
Town': Rancho Santa Margarita (by the lake)
Region: California
State: USA
Continent: America

Clicca qui per ingrandire la mappa

PHOTO

FACEBOOK